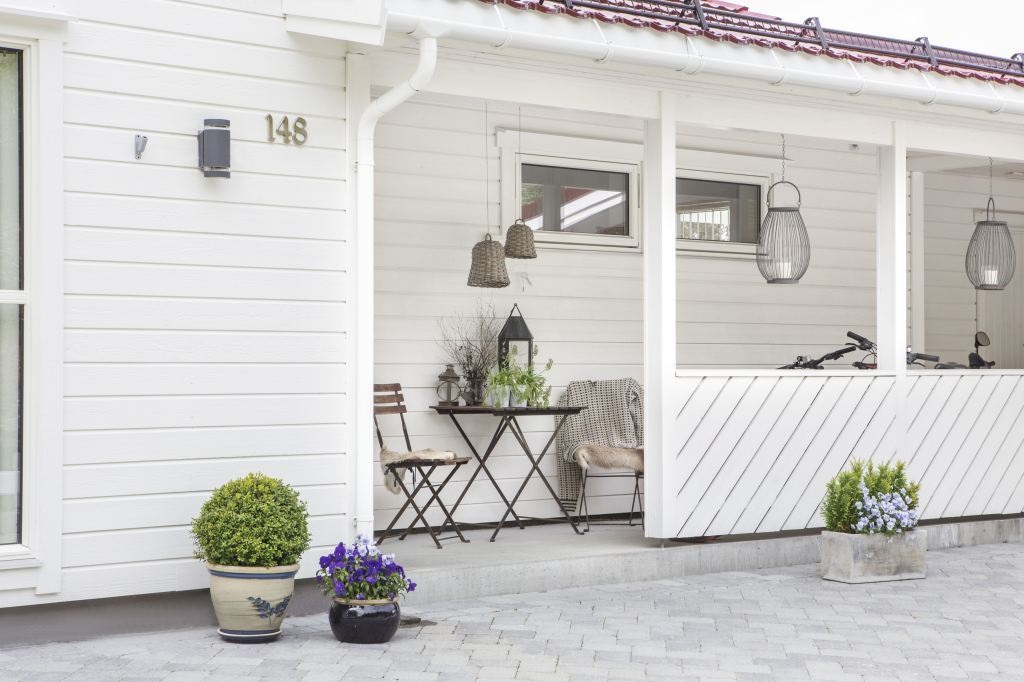 Extremely color and gloss stable for up to 15 years
High oil content
Our best paint against a harsh Nordic climate
Comprehensive treatment with 4 hours between coats
Extra high gloss, extra effective against black fungus
Especially suitable for light colors with extremely low dirt absorption
Water thinned
Herregård Supermax is one of the test winners in the Folksamtesten for 2018. 47 of the most used paints in the Nordic region have been tested, and Herregård Supermax is a test winner in function. It is among the best in black fungus / fouling, cracking and flaking.
Excerpts from the test: